Transwarp Slipstream
Transwarp Real-time Stream Computing Engine
Enterprise-level, High-performance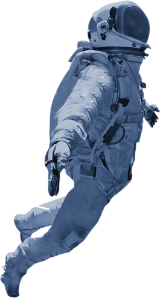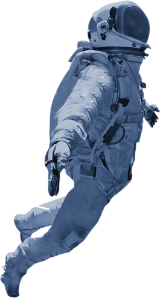 Transwarp Slipstream is an enterprise-level, high-performance real-time stream computing engine independently developed by Transwarp Technology, which supports business requirements with millions-level throughput and millisecond-level latency. Slipstream supports event-driven and micro-batch modes, supports exactly-once semantics, complex event processing (CEP), rule engine and other functions, and supports SQL programming and development. Slipstream helps users quickly develop applications such as real-time data warehouse, real-time report analysis, real-time intelligent recommendation, real-time fraud detection and risk control.
Highlights
Complete SQL Support
Compatible with SQL 2003, support Oralce PL/SQL and DB2 SQL PL, SQL error reporting and exception analysis/low threshold, high efficiency, low migration cost, convenient maintenance and management, automatic performance optimization.
Streaming Rules Engine
Simple syntax, low learning and migration costs/flexible and rich metric statistical algorithms and efficient metric caching/dynamic rule update, non-stop rules update.
Rich Window Operators
Support sliding/jumping window, session window and infinite window/support watermark to handle out-of-order data.
Real-time Data Warehouse
Integrate with ArgoDB to build real-time data warehouse.
Complex Event Processing
Real-time judgment and alarming based on complex event processing.
Streaming Machine Learning
Real-time data clean and analysis , data share with Sophon platform to define training models, and feed data to Slipstream through PMML or JSON format.
Core Advantages
Low Latency
Real-time computing, the delay is as low as 10ms.
High Throughput
High throughput, single node with million-level throughput.
High Reliability
Multi-active HA, automatic task load balancing and fault recovery.
Strong Security
Exactly-once, support Kerberos and LDAP security authentication, access control based on ARBAC.
Intelligent
Complex event processing, streaming machine learning.
Easy to Use
Complete SQL support, visual design monitoring tool Slipboard, low development threshold, good experience, easy business migration, and simpler O&M.
Technical Scenarios
Real-time Data Warehouse
Real-time Data Warehouse
Real-time Report Analysis
Real-time Report Analysis
Real-time Intelligent Recommendation
Real-time Intelligent Recommendation
Real-time Fraud Detection and Risk Control
Real-time Fraud Detection and Risk Control
Business Scenarios
Finance
Real-time risk control
anti-money laundering
anti-fraud
......
Transportation
Pedestrian-vehicle-road control
Early warning of road traffic situation
Key vehicle safety supervision
...
Government
Real-time data comparison
Emergency control
Visual scheduling
......
Telecom
Location Services
Precision Marketing
......
E-commerce
Real-time personalized recommendation
Behavioral analysis
…
Manufacture
Real-time fault prediction
Defect detection
......
Transwarp, Shaping the Future Data World