Transwarp Scope
Large-scale Distributed Search Engine
Multidimensional Retrieval and Analysis of PB-Level Data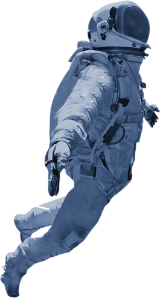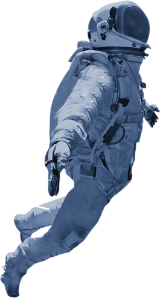 Transwarp Scope is the second-generation search software of Transwarp. Based on the underlying Lucene framework and tool layer, the upper layer has been completely independently developed and transformed, and using the models for large data cluster scenario to instead the models which bring bottlenecks and limitations in open source products.
Core Advantages
High-efficient
Take increasing the final data stream speed as the core goal, improve the basic product capabilities such as reading and writing. Compared with open source, Scope has larger write volume, higher query volume, and faster query performance.
Stable
Ensure the stable operation of cluster under the condition that the scale, single-machine capacity, throughput and other aspects of the cluster are improved.
Easy O&M
Lower the O&M threshold, and deliver it to O&M personnel in a more intuitive and convenient way.
Open
Access to ES ecology, adaptable to the use of plug-ins.
Reasons to Choose Transwarp Scope
Complete database capability support
Support statistical information and cost-based query optimization, provide SQL interface, reduce the difficulty of business development
Support multi-active deployment across data centers
Provide cross-data center disaster recovery capability with RTO and RPO approximately equal to 0
Support three data access modes
Support real-time, micro-batch and offline data access modes, taking into account data timeliness and storage performance
Single-cluster support thousand-level node
Single instance support hundred TB data storage, single cluster support thousand-level nodes
Adapt to modern high-capacity servers
Multi-process architecture, breaking through the limitation of single jvm, suitable for modern large-capacity servers
Complete data security management and control capabilities
Support multiple authentication methods, fine-grained permission verification, and transport layer encryption
Innovation and integration with open source
Support various general open source interfaces, and adapt to open source plug-ins to meet customer development requirements
Technical Scenarios
Table
Table data processing
Log
Log collection and analysis
Retrieve
Various data retrieval scenarios
Application Cases

Customer needs
○ The online part ensures query performance in a large number of storage scenarios, support massive offline data storage requirements to meet the increasing demand and support various types of retrieval and multi-condition retrieval with high-performance.

Solutions
○ For real-time storage, Transwarp search engine Scope can ensure the consumption of resources when data is being stored in the database through micro-batch and other methods, and ensure that the query business is not affected, to meet all kinds of retrieval queries
○ For offline storage, Scope's unique storage method can store data into the database in a multi-threaded and high-throughput way.

Project results
No backlog in storing, which meets the storage requirements of dozens of terabytes data per day, and the query performance reaches the expected level of business.
Transwarp, Shaping the Future Data World