Transwarp Manager
Big Data Management Software
One-stop Multi-model Big Data Management Platform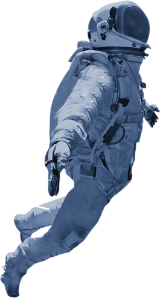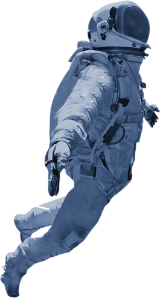 Transwarp Manager is a graphical tool to deploy, configure, manage and operate TDH clusters. With just a few steps, users can complete cluster deployment on servers with various architectures such as x86, ARM, and MIPS or on cloud-based platforms. Manager provides O&M services such as alarms, health detection, monitoring, and measurement. Users can query the service status in real time, and take measures to deal with the alarm when it happens. Manager also provides some convenient O&M functions, such as disk management, software upgrade and service migration.
Core Functions
Installation and Deployment
Web-based graphical one-click installation and smooth upgrade.
Cluster Management
Provide node, cluster information, service and role status display; support service installation, service control, service configuration, service upgrade, service migration.
Cluster Monitoring
Monitoring charts at different levels of node/cluster/service.
User and Account Management
Authority management based on user/group/role; support to define authorization based on granularity of cluster and service .
License Management
Display Server Key as the basis for applying for the license; display the license version, included services, and the limit on the number of nodes.
High Availability Management
Support active/standby switchover of Manager service, and multi-node data backup to achieve high data availability after HA is enabled .
Patch Management
Provide a unified operation entrance for platform and product upgrade and maintenance, and complete the whole process with one click; Support version upgrade backtracking, which is more secure and controllable.
Advantages
Graphical Installation and Operation
By providing a web-based graphical installation service, Manager helps users to install and deploy more intuitively. Just click according to the prompt, without the need to operate the command line, and complete the service deployment in a friendly and simple manner. The graphical tools also covers all development links such as data integration, conversion, governance, modeling and presentation, which greatly simplifies the use and O&M process, improving user experience.
Container Platform Management
Provide a cloud-native operating system TCOS for big data applications. Based on Docker and Kubernetes, Manager supports one-click deployment of TDH, online expansion, and supports priority-based preemptive resource scheduling and fine-grained resource allocation. Resource utilization and resource isolation can effectively improved.
Application Market
Transwarp provides rich application components and development tools support. Users can use these graphical tools to develop various enterprise applications more conveniently, improve development efficiency, and reduce technical thresholds.
Multi-cluster Management
Provide visual interface management, and O&M personnel can centrally manage multiple clusters more easily. The interface also displays a number of metrics such as service status. Through a variety of tools, users can more easily monitor cluster performance and optimize performance, and complex cluster management can be performed with only simple operations, which greatly reduces management time and effectively reduced O&M costs.
Multi-tenancy Management
Provide a central service component for unified security control and resource management. All application services can use Kerberos for data encryption or use LDAP for authentication. It provides fine-grained authority management and tenant management functions.
Service-insensitive Upgrade and Maintenance
Provide more lightweight, business-imperceptible online upgrade and maintenance. Users can complete the platform upgrade operation without shutting down all services or interrupting business. The entire upgrade process takes less time, has less impact, and is easier to operate.
TDH Manager System Architecture Components
Manager Server
The cluster can include one or more servers (support HA), it can realize node management, service management, configuration management, security control, upgrade and maintenance of the cluster.
Agent
Each node of cluster runs agent, it is responsible for starting and stopping processes on the node, installing and uninstalling services, modifying and applying configurations, and monitoring and alerting.
Database
Store system configuration and monitoring logs, generally with multiple logical databases running on one or more database servers.
Mirror Repository
Provides mirror of all services to the cluster.
Console and API Services
The console is a web-based user interface, administrator can manage the cluster through the Web interface; API services are provided for programs.
Transwarp, Shaping the Future Data World