Transwarp Backup
Data backup and recovery software of Transwarp Data Platform
Provide data synchronization, migration, backup and recovery services for big data platforms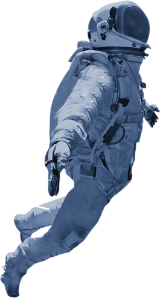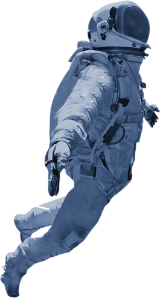 The data disaster preparedness tool, Transwarp Backup, and its accompanying solutions help big data platform customers to restore platform data to a given point in time within specific time requirements when they encounter special circumstances. Backup supports all Transwarp product components horizontally and controls the cost of synchronizing data backup for each product components vertically with excellence. In addition, Backup iteratively supports the deployment of cloud services (TDH-TDC), cross-platform data migration and backup scenarios (CDH-TDH).
Product Advantages and Values
Highly support TDH platform components
Data synchronization and backup support for ArgoDB/Inceptor/Hyperbase/Search/Sophon /Transporter/Workflow/Guardian/HDFS.
Flexible and comprehensive solution design capabilities
Provide multiple data backup modes for option/ Provide full backup and partial backup for option/ support scheduling policy customization / Support full backup and incremental data synchronization / Support data synchronizationby list, base and service level / Support global and task level resource control / Support restoring backup data by version.
Convenient and friendly interactive experience
Backup supports the functions of user rights management, system operation record audit, update and view of task process progress, check of task step logs, categorization and statistical data synchronization, and provides failed task re-run renewal operation.
Active standby mode with high availability of service
Backup supports containerized deployment, disaster recovery service and Active standby HA, which can automatically switch.
Application Scenarios
Data Backup
The production cluster data is regularly synchronized to the corresponding component service or repository of the backup cluster.
Data Experiment
With the data synchronization and pre-processing functions,the Backup enables the use of desensitized production data on experimental clusters.
Deployment of Cloud Services
The data synchronization and migration from TDH to TDC .
Data Migration
Data center relocation, server room upgrading andmoving, platform upgrading, cross-platform data migration and synchronization.
Customer Cases

Customer needs
○ The customer's main cluster contains 18 nodes, and we deployTDH, the Extreme Big Data Platform of Transwarp, and built an imaging platform based onits Transwarp Hyperbase online database. The customer requests a data disaster recovery solution for the imaging platform that could keep both RPO(Recovery Point Objective )and RTO (RecoveryTimeObjective )within 15 minutes.

Solutions
○ We provide construction schemes based on the Transwarp Backup. We deploy disaster recovery clusters on a 2:1 basis and Transwarp Backup, creating a Hyperbase quasi-real-time synchronization solution to turn on synchronization.With the help of data snapshots andhyperbase's replication mechanism, the stock and incremental datasynchronization of hyperbasecomponents between the active and standby clusters is completed.

Project results
This project belongs to the one characterized bythe user's core application data backup, and this is quite demanding in RTO and RPO. After the project was put into application, with the solution landing cycle less than 1month, the results are remarkable, RTO is less than 5 minutes, RPO is less than 5 minutes, which is much faster than expected.
Transwarp, Shaping the Future Data World