Selected Product Solutions
Data Cloud
Data PaaS
/
Analytics PaaS
/
Application PaaS
Data Cloud Solution
Data PaaS
TDC Data PaaS solves the problem of disperse data and isolation and removes exchange barriers, enabling unified storage of all kinds of data assets, data service open-up as well as data exchange. Data Catalog is provided for comprehensive data governance. At the same time, TDC Data PaaS consists of a full set of data development tools. It provides a well-equipped data development environment, which lowers the technical requirements, simplifies data development procedures, overcomes the challenges in data development, and addresses efficiency issues, which altogether improve the data development capability.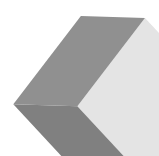 Analytics PaaS
TDC Analytics PaaS meets the internal and external requirements for data analysis business, allowing data engineers and scientists to work on the platform at the same time, which facilitates team collaboration.TDC provides multiple analysis platforms across datasets, so that analysts do not need to re-define policies when using different tools or platforms. In this sense, it saves time for re-configuration and parameter adjustment when conducting analysis on different platforms among team members. It also supports systematic and efficient management for models.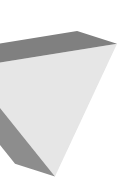 Application PaaS
TDC Application PaaS provides plentiful middlewares and application development platforms, thus improving the efficiency in application development,deployment, maintenance and governance. It helps to remove the barriers in the development and management of all kinds of applications.TDC provides essential mainstream application development tools, microservice framework, and DevOps tools, which effectively standardizes the application development procedures, improves efficiency, and controls quality. At the same time,TDC supports service deployment and service governance and features resource elastic scale,resource isolation, and fault-tolerance.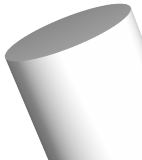 Data Cloud Managemengt Platform
The TDC data cloud management platform is equipped with efficient cluster management capabilities of managing thousands of physical machine or container nodes at the same time, and provides automatic CPU/GPU/memory/storage/network management. It can flexibly manage resource pools, support automated resource scheduling, and adopt an innovative preemptive resource scheduling model to allow batch jobs and real-time business to share computing resources in the time-sharing mode. In addition, it has comprehensive security management and control capabilities, providing system security, tenant security, data security, and cloud product security assurance. Furthermore, it features enterprise-level operation management capabilities, supports customizable metering and billing strategies, and flexible work order management. It provides a unified O&M monitoring capability, supports a full-link log system with high-throughput, high-availability andsecurity control to record and review user behaviors such as login, empowerment, and access.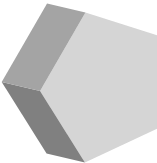 Solution Highlights
Multi-tenancy
Operation-oriented Data Cloud Platform
It plays the leading role in the sector in supporting multi-tenancy of data cloud platforms through cloud-native technologies such as containers, thereby providing multi-tenant cloud-based big data services and application cloud services for customers such as governments and enterprises. Data, resources and applications are isolated by default among tenants to ensure tenant security, and data sharing and exchange can be realized through sharing technology among tenants.
Extensive Cloud Data Services
Diverse Data Application Scenarios
Based on cloud native technologies such as containers, distributed and micro services, the platform provides services such as DB PaaS, Analytics PaaS, Application PaaS, etc. in a unified way, supports enterprise-level big data business, and provides scenario-oriented cloud native big data solution suites including cloud native data lake, cloud native data warehouse, distributed search engine, real-time computing, etc. It also provides a toolset for life cycle management of data, for various data business scenarios such as databases, data warehouses, data lakes, data engineering, data science, data applications, data sharing and transactions.
Advanced Technology
Reliable and Stable Cloud Service O&M Management Capabilities
It has innovative storage-computing decoupling technology to meet the multi-dimensional and scalable orchestration and scheduling requirements of stateful services, and realize online dynamic scheduling and elastic expansion and contraction.It supports standardized access and management O&M of storage which aims to meet the diversified requirements of storage system arsing from differentiated data services. Based on the privacy computing framework, it supports federated learning and TEE trusted computing technology, solving the problems of data protection and apps integration, and supporting the ecological construction of data circulation.
Faderated Cloud
Long-term Support for Enterprise Dvelopment
It is compatible with a variety of infrastructure settings through the Federal Cloud Architecture, including enterprise private clouds, public clouds, and data cloud construction under these hybrid infrastructure. It can be used and is compatible with the existing IaaS infrastructure, and at the same time, it can be extended to the IaaS infrastructure of various technical architectures.The technical architecture and product form of Federal Cloud can support the long-term evolution of the enterprise-level data application cloud platform, adapt to most of the infrastructure scenarios of the enterprise, and save the cost of transforming the underlying facilities for the enterprise.
Heterogeneous Hybrid Deployment
Full Support for Localized Xinchuang industry ecology
It supports X86, ARM architecture, CPU and GPU, supports Linux, Windows and China-made operating systems, as well as hybrid deployment on heterogeneous hardware and heterogeneous operating systems, and can build a unified data cloud platform based on single or multiple Xinchuang Cloud.
Application Scenarios / Cases
Data Circulation Operation Platform
Under the requirements of data security regulations, based on the needs of data circulation and sharing in government affairs, medical care, finance and other industries, the data circulation operation platform is built to realize the circulation of data elements and give full play to their value. Data providers and consumers are connected through data federation solutions to facilitate inter-enterprise data transactions.
Transwarp, Shaping the Future Data World