Selected Product Solutions
Data Middle Platform
Perfect System | Complete Product Line | Original Service | Localization | Rich Practical Cases
Data Middle Platform Solution
Solving data silos
Focus on solving all kinds of data problems such as data silos, data inconsistencies due to duplicate saves, improving standards and the quality of data.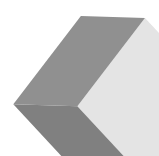 Reduce operation and maintenance
Avoid duplication of development, duplication of investment and other problems, and reduce operation and management costs.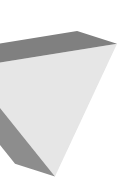 Mining data value
Integrating historical customer behaviour data and extracting data value from it to provide intelligent and real-time data reference for business.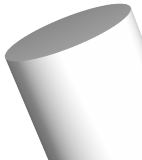 Rapidly support business applications
Providing a one-stop, full-chain construction capability for data collection, data processing, data modelling and data services, and offering a wealth of data analysis tools to provide comprehensive, timely and effective data support for enterprise operations.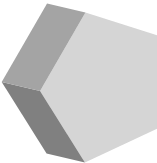 Solution Highlights
Completed
Data Middle Platform
According to CAICT's 2019 big data product capability evaluation data, Transwarp,which has rich product lines in China, can meet the product and technical capability requirements of the companys' current and future Middle Platform construction.As far as possible, products originate from one company, which can improve compatibility and reduce integration costs.
Supporting
Original Factory Service
Transwarp provides supporting original factory services. The scope of services includes consulting, analysis, governance, platform, etc., which can effectively meet the service needs of enterprises in the construction of data Middle Platform.At the same time, the original factory service can respond to needs and solve problems in a timely manner.
Advanced
Big Data Technology
As the first company in China to be listed in the Gartner Big Data Magic Quadrant, Transwarp reflects its forward-looking in the field of big data in China and can meet the long-term use of enterprises without replacement.As the first company in the world to pass the TPC-DS (International Big Data Standard) test and official audit, Transwarp represents the world's advanced big data technology, which can meet the data operation efficiency of enterprises.
Domestic
Products and Technologies
Transwarp's products and technologies are fully localised and have the ability to innovate and develop on their own, ensuring that the technical risks of the Group's China Desk construction are reduced in the face of foreign technology embargoes, while StarHub's products maintain open interfaces with open source technologies to meet the scalability requirements of enterprise China Desk construction.
A wide
range of cases
Transwarp has a wealth of large-scale enterprise practical cases of Middle Platform, including: PetroChina sales sector, China Post Group, China Unicom Group, Shanghai Big Data Center, etc.The characteristics of the above cases are: they have been running smoothly for more than one year, the data volume is PB level, and the number of nodes exceeds 500, which meets the data requirements of enterprises with large data volume and multi-service scenarios.
Application Scenarios / Cases
Henan Investment Group Data Middle Platform
The "information silo" of Henan Investment Group has not been completely opened up, the ability of data collection, storage, development, analysis, presentation and external services in the group needs to be improved, the data management and operation and maintenance team needs to be built, the system of data asset management system needs to be improved, and the organization of data asset management guarantee needs to be implemented.We assisted the group to build a data Middle Platform , strengthened capabilities of data asset management, opened up data in various systems, improved data quality and standardization, and realized the ability to provide unified interfaces and data services on the application side.
Transwarp, Shaping the Future Data World