Selected Product Solutions
Data Mart
Highly Flexible
/
Ultra-Low Latency
/
High Concurrency Support
/
Low Cost
Data Mart Solutions
Supports Ultra Large Scale Clusters
Based on well-designed distributed architecture, supports unlimited number of clusters with linearly scaled-out data storage capacity.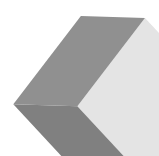 Interactive OLAP Analysis
Utilizes storage and computing engine custom-developed for OLAP to implement interactive OLAP analysis.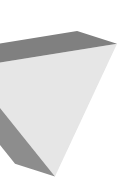 Multi-model Database
Supports relational, search, text, object and other data models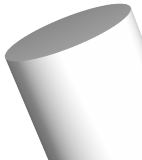 Supports Hybrid Workloads and Online Scale-out and Scale-in.
Supports processing real-time data and hybrid workloads. Supports analyzing huge datasets in offline batch mode, real-time online mode. Supports multi-dimensional complex association statistics. Supports online scale-out and scale-in without interrupting on-going businesses and impacting performance.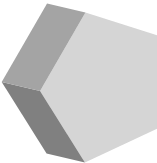 Solution Highlights
Highly Flexible
Cross-system OLAP Analysis
Implements cross-system OLAP analysis. Supports pre-computed OLAP modeling and interactive OLAP analysis. Offers multi-dimensional analysis based on flexible aggregation fields.
Ultra Low Latency
Quick response to ad hoc analysis and reporting business. Uses precomputation to improve query speed by orders of magnitude. Build excellent accelerator for OLAP scenarios based on the SSD and index mechanism of Holodesk, improving interactive analysis performance by 10-100 times. Perform queries with ultra-low latency to ensure top performance.
High Concurrency
Support
Supports performing queries with high concurrency to ensure that thousands of users can perform interactive analysis simultaneously. Supports multi-engine deployment, concurrent computing and automatic load balancing, improving concurrency linearly.
Significantly Reduce
Operation and Maintenance Costs
Configures complete graphical deployment tools at all stages of big data development, including data integration, transformation, governance, modeling and presentation, dramatically reducing the cost of deployment and maintenance.
Steady Security Protection
Provides concentrated security and resource management service, protecting clusters from malicious attacks and security threats. Support fine-grained resource control and user permission configuration.
Reliable
Data and Service
Provides active/standby Ensures data reliability and service availability Offers ad hoc disaster recovery solutions and failover mechanisms to guarantee the system stability and business continuity.
Application Scenarios / Cases
High Performance Data Mart Building
Adopts the distributed architecture, provides unified and high-efficient storage, query, computing service based on common X86 and ARM server clusters, and offers quick response within seconds for data query.
Transwarp, Shaping the Future Data World