In the newly concluded 6th annual Database Technology Conference China, Yuanhao Sun, the CTO of Transwarp Technologies, shared quite a few valuable thoughts in his speech Two Directions and Latest Developements of Big Data Technologies. Here, we share his slides and the video of his speech.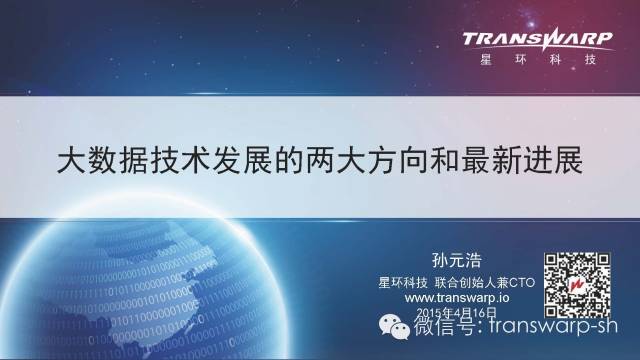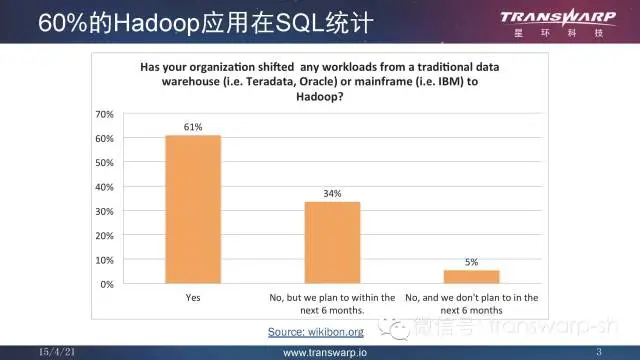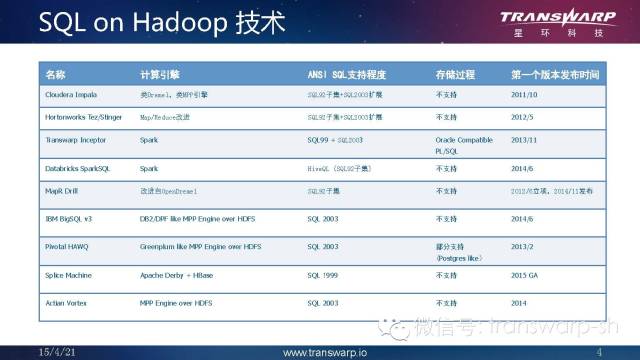 The latest version of Transwarp Inceptor supports 80% of PL/SQL syntax and adds substantial optimization to SQL, satisfying customer demands for big data processing.
Latest version of TDH adds the functionality of distributed Cube, which allows users to perform interactive analysis on billions of records.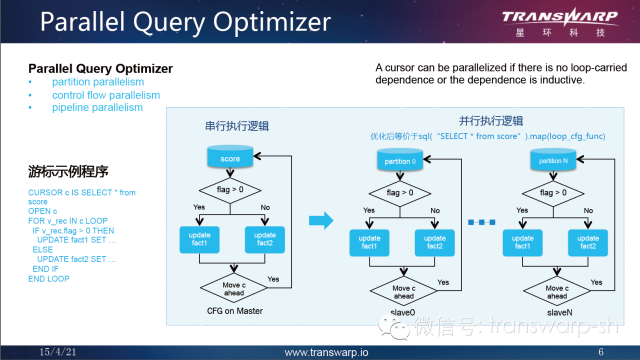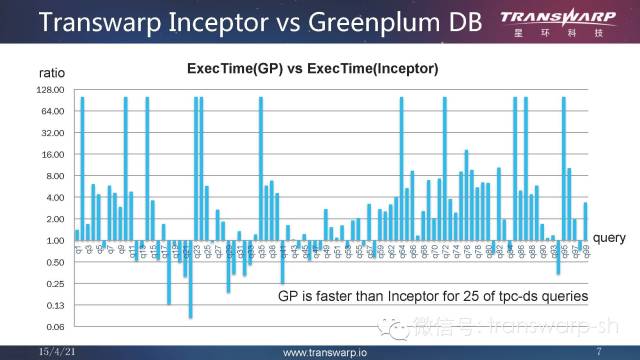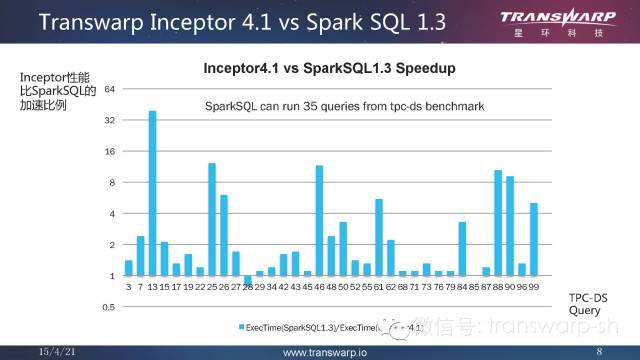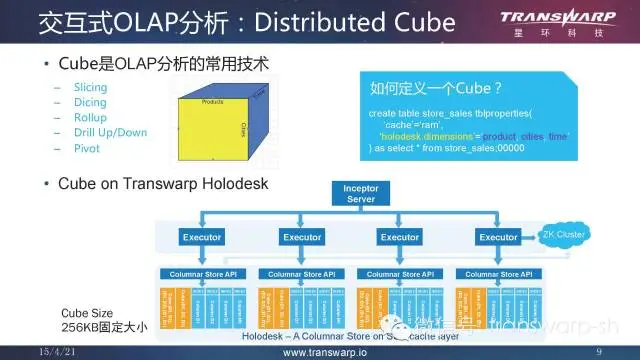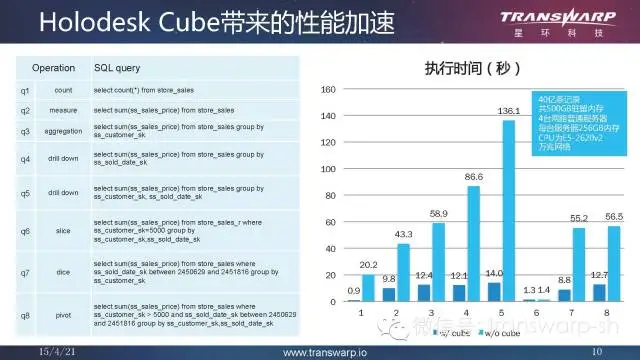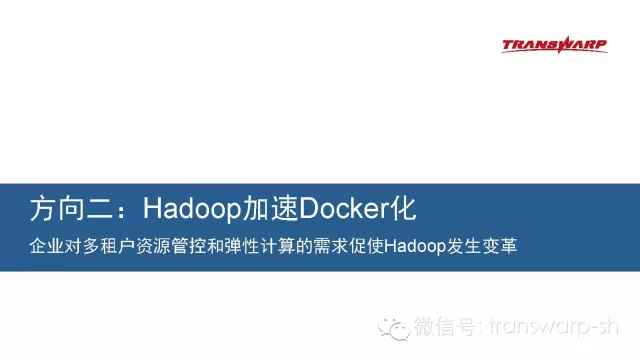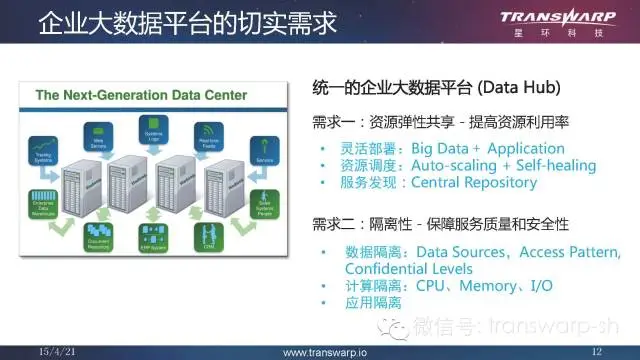 Transwarp is soon releasing Transwarp Operating System, a cloud operating system tailored for big data applciations. Based on Docker and Kubernetes, TOS allows the user to deploy TDH with one click. Big data applications can now embrace cloud services with the help of fine-grained resource distribution and preemptive resource allocation by priority.